Dr. Brian A. Nagy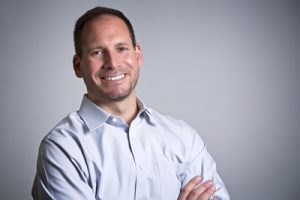 Dr. Brian Nagy has been serving the New Hampshire area since opening his practice in 2002. Dr. Nagy attended the Ohio College of Podiatric Medicine in Cleveland, Ohio earning his Doctor of Podiatric Medicine degree in 2001, and completed his residency at the Presbyterian Medical Center in Philadelphia, PA in 2002.  He has hospital affiliations with Exeter Hospital in Exeter, and with Wentworth Douglass Hospital in Dover. He is an avid cyclist, and as an athlete himself he understands very deeply the need for your feet to be pain free.
Dr. Nagy is licensed with the State of New Hampshire Board of Registration & Podiatry, License #0302. He also sits on the Board of Directors for the Academy of Ambulatory Foot and Ankle Surgery.
Professional Certifications
Diplomate, American Board of Podiatric Medicine
Certified in MASS Position and Theory of Biomechanics
Fellow, Academy of Ambulatory Foot and Ankle Surgery
Professional Memberships:
American Podiatric Medical Association
New Hampshire Podiatric Medical Association
American Board of Podiatric Orthopedics and Primary Podiatric Medicine
Dr. Nagy is Board Certified
Why does that matter to you as a patient?
Board Certification is a voluntary process, and one that is very different from medical licensure. Obtaining a medical license sets the minimum competency requirements to diagnose and treat patients, it is not specialty specific. Board Certification demonstrates a physician's exceptional expertise in a specialty and/or subspecialty of medical practice.
In other words, in order to be board certified one must have over five years in practice, submit cases to the board, and sit for an oral and practical exam. This certification must also be maintained by periodic re-testing to ensure the physician is still maintaining the highest standards.
Dr. Nagy is a Board Certified Fellow with the Academy of Ambulatory Foot and Ankle Surgery and with the American Board of Podiatric Medicine.
For you that means he has the best training and has proven himself to be exceptional in providing excellent treatments for his patients.
---
Dr. Nagy is a Qualified HyProCure® Surgeon
Dr. Nagy has completed the training to be a Qualified Surgeon for the HyProCure® ankle stent invented by Gramedica.  This is an amazing treatment for a number of foot and ankle problems and having this done by someone who is trained and certified will ensure you have the best results.
---
Nagy Footcare Staff
Diane Letalien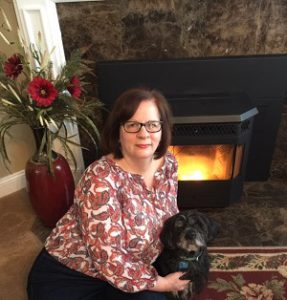 Diane joined Nagy Footcare in June of 2015, with nearly 25 years of office experience and stellar customer service. Diane is the consummate people person, and one of the things she loves most about working for Dr. Nagy's office is developing relationships with patients and making their day better! In her free time, Diane enjoys entertaining, cooking (known best for her spaghetti sauce and apple pie), sewing and walking. She is head over heels for her Lhasa Apso, Benny, and even convinced the Nagy family to get one as well!
Specialties:
People oriented
Organizational skills
Multi-tasking
Quirks:
Loves country music
Sings karaoke
Collects decorative plates
Mantra:
Do unto others as you would have them do unto you
Life Theme Song:
"Stay Humble and Kind" – Tim McGraw
Denise Hielscher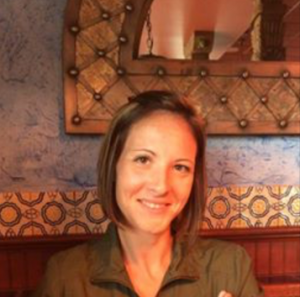 Denise joined Nagy Footcare in August of 2016. She obtained her certification for Phlebotomy through UMA Tampa, FL in 2008. After graduating she began her career as a podiatric medical assistant in FL. After relocating back home to New England she has continued her career in the field growing more and more passionate to help people with all types of foot problems. She was certified through the American Society of Podiatric Medical Assistants where she is currently studying for her re-certification. Outside of the office Denise enjoys spending quality time with her two children and boyfriend taking in all New England has to offer.
Specialties:
Attention to Detail
Strong Communication Skills
Quirks:
TALKS A LOT!
Follows Regimen
Mantra:
"Life's to short…it is what it is"
Life Song:
Everybody's Free To Wear Sunscreen-Baz Luhrmann