Dr. Brian Nagy | July 18th, 2018
Posted In: HyProCure Treatment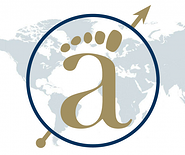 Dr. Nagy has joined a network of doctors as a designated Atlas-FAI certified specialist, which makes Nagy Footcare locations in North Hampton and Somersworth Atlas-FAI certified centers- the first in New Hampshire. As an Atlas-FAI specialist, Dr. Nagy is trained on how to identify an ideal candidate for the HyProCure® procedure that treats foot misalignment, how to perform the procedure correctly, and how to prevent or treat any issues post procedure.
AtlasFAI welcomes Dr. Brian Nagy on board to serve in New Hampshire.
SOMERSWORTH, N.H. – July 13, 2018 – PRLog — Let us introduce Dr. Brian A. Nagy .
Dr. Nagy is thrilled to be joining us as an AtlasFAI Affiliated Office. He has been serving the New Hampshire area since opening his practice in 2002. Dr. Nagy attended the Ohio College of Podiatric Medicine in Cleveland, Ohio earning his Doctor of Podiatric Medicine degree in 2001, and completed his residency at the Presbyterian Medical Center in Philadelphia, PA in 2002.  He has hospital affiliations with Exeter Hospital in Exeter, and with Wentworth Douglass Hospital in Dover. He is an avid cyclist, and as an athlete himself he understands very deeply the need for your feet to be pain free.
Click Here to read the full press release
Why would someone need to treat foot misalignment?
The root cause of many common foot problems – such as bunions, hammertoes, plantar fasciitis, heel pain, flat feet, and more – is a misaligned hindfoot. This happens when the talus bone that sits just below the ankle slides off the heel bone, causing the naturally occurring space between to collapse. Treating misaligned feet corrects chronic foot problems, secondary issues such as hip and back pain, and allows people to live a foot-pain free life again.
What is the HyProCure® stent?
HyProCure® treatment involves placing a small titanium stent in the naturally occurring space between the ankle and the heel bone. The stent then prevents the ankle bone from rolling inward and the foot from turning out. The placement is done through a small incision using a minimally invasive technique and no screwing or drilling is necessary.
Am I a candidate?
Since everyone's situation is slightly different, the best way to determine if you're a candidate for HyProCure® is to visit a qualified podiatrist for a consultation. In addition to being an Atlas-FAI certified specialist, Dr. Nagy has received the distinction of a Qualified HyProCure® Surgeon.
Atlas doctors focus exclusively on feet. Whether it's fixing an ingrown toenail or multiple concerns the specialists at Atlas Foot Alignment Institutes offer patients a world class level of expertise and care. The AtlasFAI treatment model revolves around the patient.
Click Here to learn more about Atlas-FAI Certification
The team at Nagy Footcare are highly experienced podiatry specialists who want to make sure that their patients are able to lead pain-free and active lives.
At Nagy Footcare, our best day is the day you wake up with no foot pain.