Dr. Brian Nagy | May 24th, 2017
Posted In: General Foot Care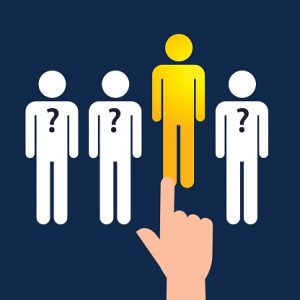 If you're looking for a qualified New Hampshire podiatrist, there are a few questions you should ask when you have your first appointment. You want to make sure you are choosing a foot doctor who has the experience and knowledge that will be needed to diagnose and effectively treat all types of foot conditions. A good podiatrist works hand in hand with his patients, helping them keep their feet healthy and protecting them from potential risks.
Knowledge and Experience
It's important to find out the podiatrist's level of knowledge and experience. How long has the office been open? What degrees or certifications does the doctor possess? Does the doctor have any specialties, such as surgery or sports medicine? All of these questions can help you find the right podiatrist to suit your particular needs. Not all podiatrists are the same and you want to find one that stands out in the crowd.
Bedside Manner
A highly knowledgeable podiatrist is only as good as their bedside manner. When choosing a podiatrist, choose one that has a pleasant demeanor and is willing to answer any questions you may have or issues you want to discuss. What good is it to have a doctor who doesn't listen?
At Nagy Footcare, our staff members and New Hampshire podiatrists are exceptional listeners. We take great pride in the fact that we spend the time that is needed to get to know our patients and put them at ease when they visit our office. We treat each patient with compassion and take the initiative to make sure they understand exactly what is happening with their feet.
Partners in Foot Care
We partner with our patients to ensure they understand the basics of foot care, as well as how to protect their feet from injury. Our goal is to not just diagnose and treat our patient's feet, we want to educate them as well.
Knowledge is a valuable resource when it comes to taking care of the body. If our patients experience an injury or have an illness that starts to affect the health of their feet, we help them to identify potential problems, let them know when they need to seek out medical treatment and make sure they understand the diagnosis and treatment options we offer.
Diagnoses and Effective Treatment Plans
A qualified New Hampshire podiatrist must have experience, as well as the necessary tools to accurately diagnose the foot conditions they see. It's also important that they're able to offer effective treatment plans that their patients feel comfortable with. This results from explaining their findings with their patients in terms they can understand.
When they are fully aware of the condition or injury, the podiatrist must be able to offer treatment plans that not only allow the patient to heal physically but prevent future injuries and illnesses in the future.
Once the patient has overcome their problems, the key is encouraging them to live a healthy lifestyle in which their feet are protected and the potential risk of injury is reduced.
At Nagy Footcare, our goal is to make sure our patients understand the importance of taking care of their feet. We want to make sure that if they are in search of a qualified New Hampshire podiatrist that they only have to look as far as our front door.
We have the knowledge and expertise to provide the best possible foot care to all of our patients. We take the time to talk to our patients and educate them on the importance of keeping their feet healthy. New patients should call our office if they have any questions or concerns about their feet and how to properly care for them.
At Nagy Footcare, our best day is the day you wake up with no foot pain.